6 natural menopause treatments that actually work
6 Natural Menopause Treatments That Actually Work

Menopause is a natural transition that marks the end of a woman's reproductive years. While it is a normal part of life, the associated symptoms can be challenging to manage.

Many women seek natural treatments to alleviate menopause symptoms without resorting to hormone replacement therapy (HRT) or other pharmaceutical interventions.

In this article, we will explore six natural menopause treatments that have shown promising results in scientific studies, providing effective relief for women experiencing menopausal symptoms.
Soy isoflavones are plant compounds that mimic the action of estrogen in the body. These compounds can help balance hormone levels and reduce menopausal symptoms.
A recent study found that soy isoflavones reduced the frequency and severity of hot flashes compared to a placebo.
Including soy-based foods like tofu, soy milk, and edamame in the diet can provide a natural source of isoflavones.(1)
Mind-body techniques such as yoga, meditation, and deep breathing exercises can help reduce stress and promote overall well-being during menopause.
These practices have been shown to decrease the frequency and intensity of hot flashes and improve sleep quality.
A recent study investigated the effects of yoga on menopausal symptoms and found that regular yoga practice significantly reduced the frequency and severity of hot flashes.(2)

Engaging in mind-body practices can enhance relaxation, improve mood, and provide women with valuable tools to manage menopausal symptoms.
Flaxseed is a nutritional powerhouse rich in omega-3 fatty acids, fiber, and lignans, which have estrogen-like properties.
Consuming flaxseed regularly has shown promise in reducing menopause symptoms. A recent study found that flaxseed significantly reduced the frequency and intensity of hot flashes in menopausal women.(3)

Flaxseed can be added to smoothies, oatmeal, or baked goods to incorporate its health benefits into the daily diet.
Vitamin D plays a crucial role in maintaining bone health and supporting the immune system. It may also have a positive impact on menopausal symptoms.
Studies have shown a correlation between low vitamin D levels and increased severity of menopause symptoms, including hot flashes and mood disturbances.
(4)

Increasing sun exposure, consuming vitamin D-rich foods, or taking supplements can help optimize vitamin D levels.
Acupuncture, an ancient Chinese healing practice, involves the insertion of thin needles into specific points on the body.

It is believed to regulate energy flow and promote overall balance. Research suggests that acupuncture may be an effective natural treatment for menopausal symptoms.
A recent study found that acupuncture reduced the frequency and severity of hot flashes and improved sleep quality in menopausal women.(5)
Seeking the assistance of a licensed acupuncturist can provide women with targeted symptom relief.
Engaging in regular physical exercise is beneficial for overall health and well-being, including during menopause.
Exercise can help manage weight, improve mood, reduce stress, and promote better sleep quality.(6) Additionally, studies have shown that exercise can alleviate menopausal symptoms such as hot flashes and night sweats.
Incorporating activities like brisk walking, jogging, swimming, or cycling into daily routines can contribute to symptom relief.
6. Cognitive-Behavioral Therapy (CBT)
Cognitive-Behavioral Therapy (CBT) is a form of psychotherapy that focuses on identifying and changing negative thought patterns and behaviors.
While commonly used for various mental health conditions, CBT can also be beneficial for managing menopausal symptoms. It helps women understand and cope with the psychological and emotional challenges that may arise during this phase of life.
CBT can provide women with tools to manage symptoms such as mood swings, anxiety, and irritability.
(7)
By challenging negative thoughts and developing healthier coping strategies, women can experience improved emotional well-being and a better quality of life.
Seeking CBT from a qualified therapist can empower women to navigate menopause with greater resilience and emotional balance.

Stop Hormonal Weight Gain With 6 Scientifically Proven Methods

8 Tips To Reverse Estrogen Dominance
Life Is Complicated, Solutions Shouldn't Be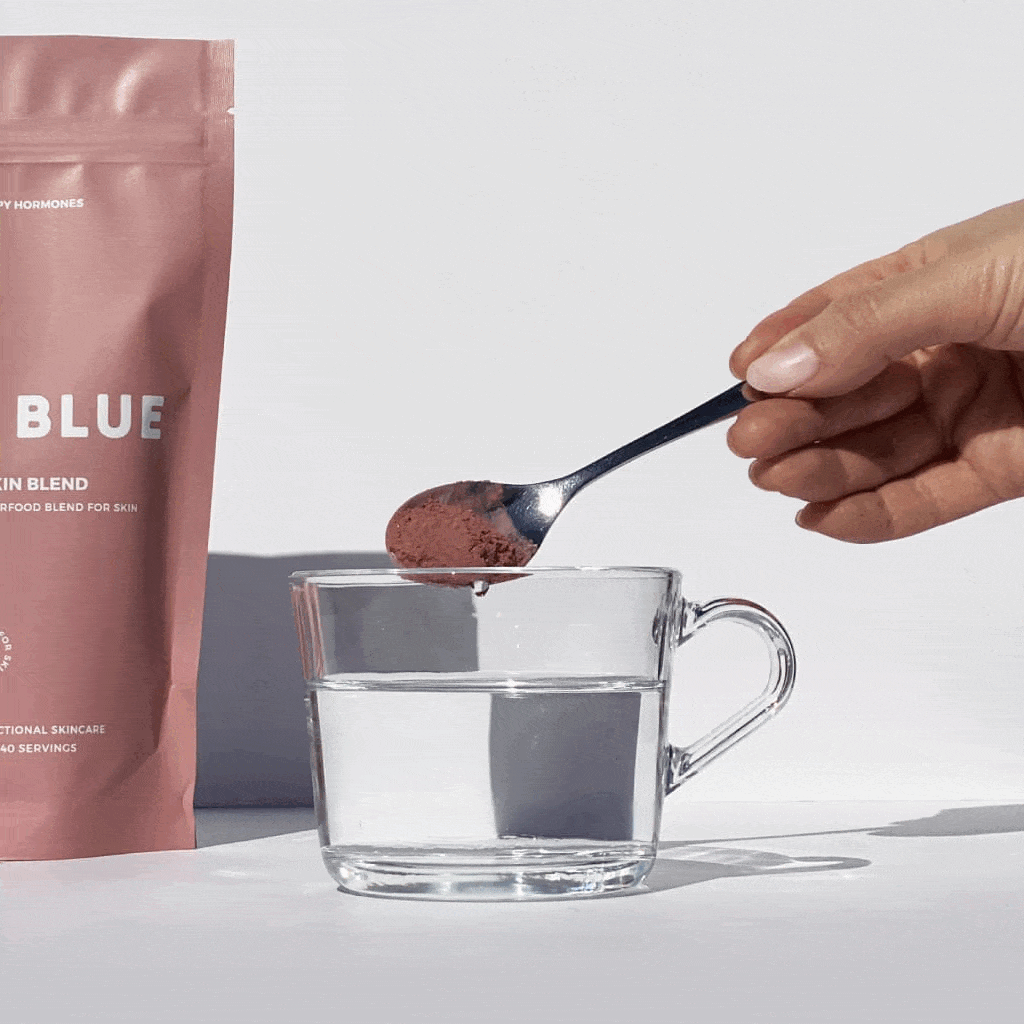 Get Your Bliss Back With A Natural Solution
This hormone-balancing formula adapts to your body's unique needs and challenges, so you can enjoy balanced hormones as you go through Perimenopause, Menopause, PCOS and their irritating symptoms such as cramps, hot flashes and mood swings.
Want 14% off + Free Shipping?
Unlock tips, tricks, recipes, and rituals. Unsubscribe anytime.
*These statements have not been evaluated by the Food and Drug Administration. This product is not intended to diagnose, treat, cure, or prevent any disease.