Stop Gluten Bloat For Good with These 3 Proven Tips
Stop Gluten Bloat For Good with These 3 Proven Tips
Are you familiar with the discomfort and bloating that happens after eating gluten?
Many women experience digestive issues and bloating after consuming foods that contain gluten, a protein found in wheat, barley, and rye.
This condition is known as gluten bloat. The good news is that there are effective strategies to help alleviate gluten bloat and improve your digestive well-being.
In this article, we'll explore three scientifically proven tips to help you banish gluten bloat for good.
1. Adopt a Gluten-Free Diet
The most straightforward approach to combat gluten bloat is to follow a gluten-free diet. This involves avoiding foods that contain gluten, such as bread, pasta, and baked goods made from wheat, barley, or rye.
Opting for gluten-free alternatives, like quinoa, rice, or gluten-free oats, can provide relief from digestive discomfort.
Several studies have highlighted the benefits of a gluten-free diet in managing symptoms associated with gluten sensitivity and celiac disease. (1)
Research has found that individuals with gluten sensitivity experienced significant improvements in bloating and overall gastrointestinal symptoms after adopting a gluten-free diet.
Moreover, a randomized controlled trial published in Gastroenterology demonstrated that individuals with celiac disease experienced a reduction in bloating and improved overall quality of life when following a strict gluten-free diet.(2)
Including an adequate amount of fiber in your diet can help alleviate bloating caused by gluten intolerance.
Fiber aids digestion by promoting regular bowel movements and preventing constipation, which can exacerbate bloating. Additionally, fiber contributes to a healthy gut microbiome, supporting overall digestive health.(3)
Opt for fiber-rich foods that are naturally gluten-free, such as fruits, vegetables, legumes, and gluten-free whole grains like quinoa and brown rice. These foods provide essential nutrients and promote a healthy gut environment.
Research suggests that a high-fiber diet can improve gastrointestinal symptoms in individuals with irritable bowel syndrome (IBS)(4), which often includes bloating as a prominent symptom.
Adding fiber gradually to your diet and staying adequately hydrated are essential for maximizing its benefits and minimizing potential discomfort.
Probiotics are beneficial bacteria that promote a healthy balance of gut flora. They can help improve digestive function and reduce symptoms like bloating.
Consuming probiotic-rich foods or taking probiotic supplements may be particularly beneficial for individuals struggling with gluten bloat.
A recent study found that probiotic supplementation significantly reduced bloating and improved overall gastrointestinal symptoms in patients with IBS (5).
Probiotics help modulate gut microbiota, support proper digestion, and reduce gut inflammation, contributing to a healthier digestive system.
Yogurt, kefir, sauerkraut, and other fermented foods are natural sources of probiotics.
Including these foods in your diet can provide a regular supply of beneficial bacteria. However, if you prefer a more targeted approach, probiotic supplements are available in various formulations
Gluten bloat can be uncomfortable and frustrating, but with the right strategies, you can alleviate its symptoms and regain control of your digestive health.
Adopting a gluten-free diet, increasing fiber intake, and considering probiotics are scientifically proven methods to combat gluten bloat.
Remember, each individual is unique, and it may take some trial and error to find the approach that works best for you.
It's always advisable to consult with a healthcare professional or registered dietitian for personalized guidance.
By implementing these tips and making informed choices, you can bid farewell to gluten bloat and embrace a happier, healthier digestive system.

Stop Hormonal Weight Gain with 6 Scientifically Proven Methods

Stop Gluten Bloat For Good with These 3 Proven Tips
Life Is Complicated, Solutions Shouldn't Be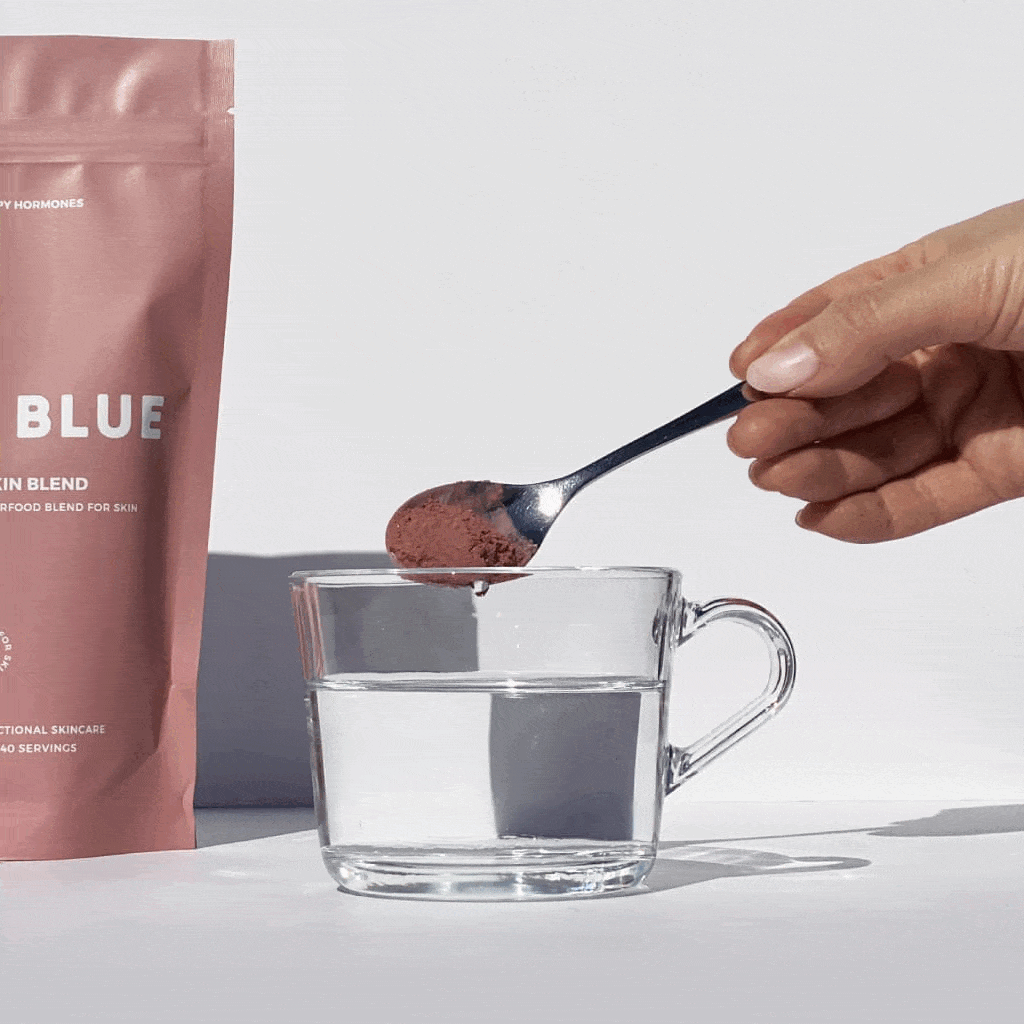 Get Your Bliss Back With A Natural Solution
This hormone-balancing formula adapts to your body's unique needs and challenges, so you can enjoy balanced hormones as you go through Perimenopause, Menopause, PCOS and their irritating symptoms such as cramps, hot flashes and mood swings.
Want 14% off + Free Shipping?
Unlock tips, tricks, recipes, and rituals. Unsubscribe anytime.
*These statements have not been evaluated by the Food and Drug Administration. This product is not intended to diagnose, treat, cure, or prevent any disease.